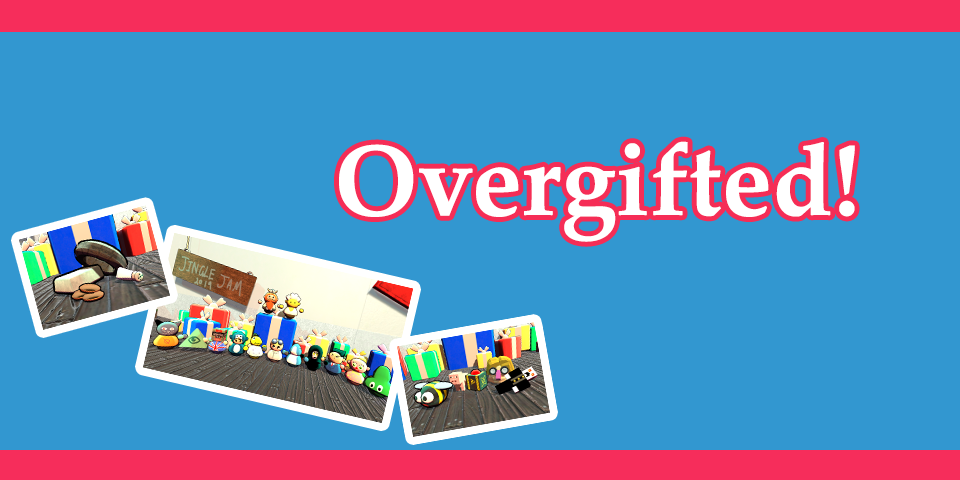 Overgifted
A downloadable game for Windows
We made it to the stream! Watch Lewis, Matt and Chris play Overgifted:
Frenetic local co-op Christmas gift assembling for 1-4 players. Play as one of 13 of your favourite Yogscast members in a frantic dash to make as many lovely (and certainly not deadly) Christmas gifts as possible before Santa tires of your shenanigans.
Recipes will appear in the top right telling you how to complete your favourite Yogscast themed presents. The top row is the materials you need to craft the gift, and the row beneath that is what machine you need to put the corresponding ingredient in (if any). Once you've got all your ingredients prepared, put them in one of the crafting tables and before you know it your gift will be ready to deliver to Santa!
You can play single player with a keyboard or with up to 4 players if you have controllers!
Merry Jingle Jam!
Made as part of the Yogscast's 2019 Jingle Jam Game Jam
"It was robbed" - Lewis Brindley 2019